Why It Matters
Influencing the journey at the beginning changes an individual's life.
Providing high-quality early learning services (home visiting, childcare for infants, toddlers and preschoolers is pivotal in shaping the futures of our community's youngest members, particularly families of color and high-need families. Access to early education helps bridge disparities, laying a strong foundation for children to achieve more equitable outcomes as adults. Research has underlined the significance of this:
According to findings from the Center for Children and Families at Brookings, establishments like Denise Louie Education Center (DLEC) play a vital role in this initiative.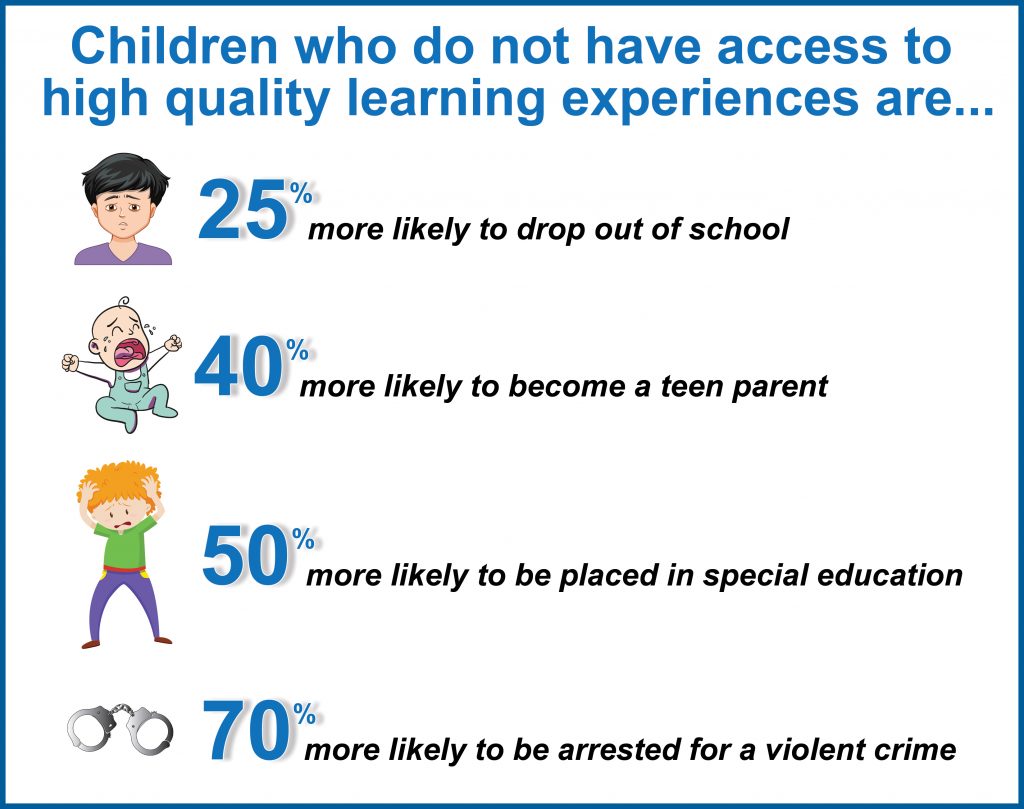 Every child, irrespective of their background, deserves access to high-quality education and an equal shot at opportunities. DLEC actively works to close the "opportunity gap," ensuring children from diverse backgrounds, including families of color, walk into kindergarten equipped with the skills they need to thrive. Moreover, we make sure their families are empowered with the right resources and knowledge to support them. By joining hands, we can persistently advance equity, ensuring every child gets the right start in their learning journey.
Investing in Early Learning isn't just beneficial for the children; it's a boon for the entire community. It's not only about numbers, but the success stories we witness every day, especially among our preschool graduates at DLEC. Data from the National Forum on Early Childhood Policy and Programs reveals that premier early childhood programs, akin to DLEC, can offer a $4–$9 dollar return on every $1 invested.
Further testament to this impact is that adults who had the privilege of high-quality early childhood education during their formative years showcased a higher propensity towards completing high school, attending college, and obtaining associate's degrees or even higher academic accolades. It's clear: the seeds of success are sown early, and centers like DLEC are the nurturing grounds.