Why It Matters
Changing the journey at the beginning changes an individual's life.
Quality early education makes a difference. Providing high quality early learning services and family support is critical to the success of our community. Research has shown: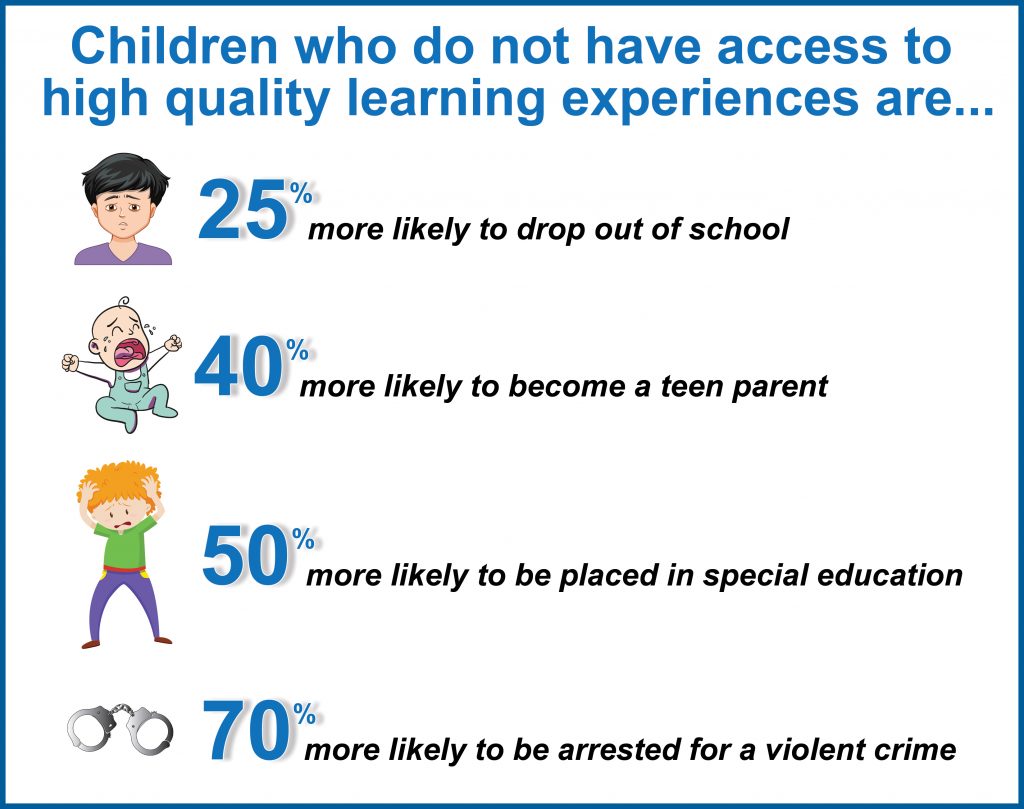 Beyond numbers, all children deserve access to quality education and opportunities to be successful. DLEC helps close the "opportunity gap" so that kids can enter kindergarten ready to be successful, and their families have the tools to support them. Together, we can make a difference from the start!
Early Learning is a Great Investment and we all benefit from a quality early childhood program.
The research proves it, and so do our preschool graduates at Denise Louie Education Center. The National Forum on Early Childhood Policy and Programs has found that high quality early childhood programs like Denise Louie Education Center can yield a $4 – $9 dollar return per $1 invested.
Adults who participated in high-quality early childhood education as children had a higher rate of four-year high school graduation, college attendance, associate's degree or higher college degree attainment, and postsecondary degree attainment.