Board of Directors
Meet the individuals who make up our Board of Directors.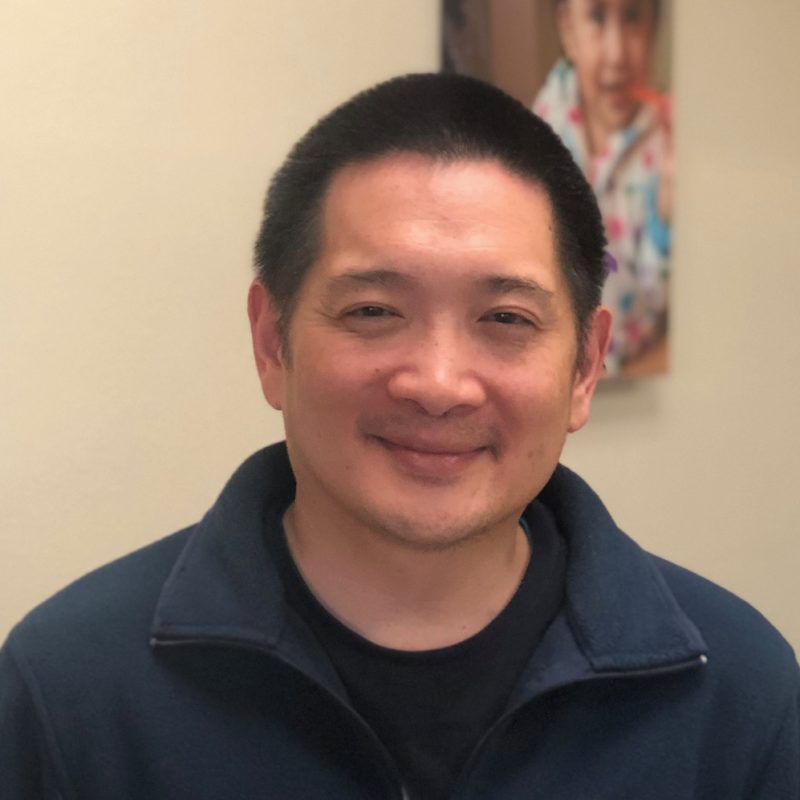 Kai Shih
President
Committee: Finance, Program
With a lifelong passion for market research and innovative investing, Kai founded Shih Investments in 2009. His talents include applying his own core strategies and principles of investing to his work with clients. Kai's background is in computer science, software engineering, and consulting at Netflix, Google, and Ernst & Young. Kai received his Ph.D. in Computer Science from MIT, Master's degree in Computer Science from Stanford University, and a Bachelor of Science in Biophysics from the University of Michigan.
Mitzi Moore
Treasurer
Committee: Finance
Mitzi is a certified public accountant that has spent her career with Ernst & Young. After working at EY for nearly 14 years, Mitzi currently works as the assurance managing director, where she provides guidance and expertise to clients and manages audit engagements. Mitzi received her Bachelor's degree in Accounting and a Master's degree in Professional Accounting from Brigham Young University.
Jonathon Kong
Committee: Board Development and Governance
Jonathan holds significant experience in strategy, business development, and finance. He currently works in business development finance at Amazon Web Services. Prior to Amazon, Jonathan held leadership roles at two start-ups, and also had a 10+ year career in management consulting that started at PricewaterhouseCoopers, and later with Camber Collective, where he helped build one of the leading strategy consulting firms in the social impact sector. He received his Bachelor of Arts in Business Administration – Finance and Marketing from the University of Washington.
Xiu Wen Li 
Committee: Board Development and Governance
Xiu is a talent planning program manager at Albertsons, where she manages and drives decision making in strategic talent portfolio projects. An alumna of DLEC, she is both a supporter of the organization's mission and an example of the program's success. Xiu received her Bachelor of Arts in Business Administration from the University of Washington.
Amanda Lau Chen
Committee: Board Development and Governance
Amanda is a talent acquisition expert with a 17-year career that includes positions with Alaska Airlines, The Seattle Children's Museum, Inova Health System, Laura Close Consulting, Seattle's Union Gospel Mission, and her current role as Senior Recruiter for Starbucks. In her work, she is passionate about connecting people to roles where they will thrive and maximize their talent.  Amanda received her Bachelor of Arts in Political Science and Communications from the University of Washington.
Lin Trinh
Committee: Board Development and Governance


Lin has extensive experience in Seattle area nonprofits focused on education and youth including several years as the Assistant Director of Operations for Ryther's Aspiring Youth Program and a Project Manager at The Capacity Collective. In addition to her work with DLEC, Lin has volunteered with organizations such as Crisis Connections and United Way of King County. She received her Bachelor's degree in Psychology and a Master of Public Administration focused on nonprofit management and social policy from the University of Washington.
Jennie Cochran-Chinn
Committee: Fund Development
Jennie Cochran-Chinn is the owner of Chinn Technologies. As a former Senior Manager, Data Engineer for Sysco Labs, she led data engineers on the Customer Experience Analytics team and also ensured an inclusive and supporting work environment for the team. At Chinn Technologies, she also assists in team design/building, execution of data roadmap, mentoring and teaching data engineers and analysts, code reviews and team process. Jennie received her Ph.D. in Mechanical and Aerospace Engineering from the University of California San Diego.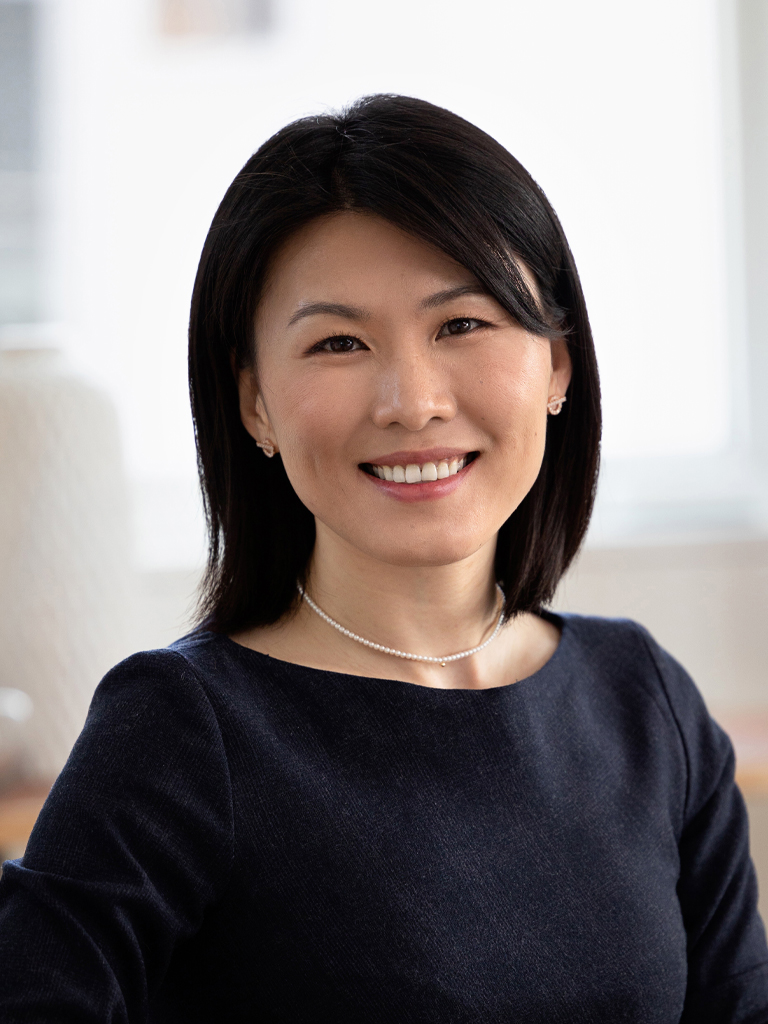 Committee: Fund Development
Deborah Song is a leading and trusted Broker with Windermere Real Estate. She is driven by the principles of professionalism, market knowledge, and providing exceptional service to her clients and the community. She is passionate about early education and she believes all children deserve an equal start. She was a volunteer teacher at Xi'an Orphanage and that experience has changed the way she looks at life. It taught her appreciation and gratitude for life. Deborah has been volunteering for Denise Louie Education Center since 2019.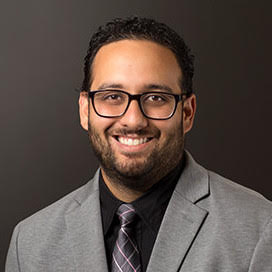 Committee: Advocacy
Kainui is General Counsel for Absher Construction Co. Absher is a 100% employee-owned general contractor that maintains a healthy balance of competitive-bid, negotiated, design-build, and general contractor/construction manager projects across the country. Kainui also serves as a mentor through the University of Washington Native American Law Students Association. He received a dual Bachelor of Arts in Political Science and Hawaiian Language from the University of Hawaii and his Juris Doctor from William S. Richardson School of Law, University of Hawaii.
Christina Congdon
Christina Congdon is the Director of Operations for Environmental Works. She is trained as an Architectural Designer and will be a licensed Architect within the next year. She is also currently working toward receiving certification in non-profit management through the University of Washington.
Vivian Song Maritz
Committee: Advocacy, Program
Currently serving as School Board Director for Seattle Public Schools, Vivian Song Maritz has extensive experience as a private sector professional in finance and operations, including her own small business focused on educational and developmental toys for children age 0-36 months. Proudly identifying as Asian American and disabled (hearing loss), she seeks to make Seattle educational institutions into safe and welcoming places for students, teachers, and staff. Her community engagement with youth programs, particularly in immigrant communities, spans over 25 years. Vivian received her Masters in Business Administration at the Harvard Business School.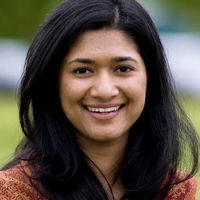 Aarthi Subramani
Committee: Program

Currently serving as a Pediatric Hospitalist and the Director of Quality for Inpatient Pediatric Service, Mary Bridge Children's Hospital, Dr. Aarthi Subramani, is committed to advocating for the health and welfare of children. As a pediatrician, she recognizes the impact high-quality education can have to alter the social determinants of health. She strives to be a part of DLEC's mission by contributing to the future of these children, and sharing the lessons she's learned throughout her career. Dr. Subramani has an array of volunteer experience providing critical services to in-need populations, including building homes for families in Honduras and medical camps. She is a Fellow of the American Academy of Pediatrics, and is a Member for the Washington Chapter of the American Academy of Pediatrics, American Academy of Pediatrics Section on Hospital Medicine, and the Washington State Medical Association. She received her M.B.B.S at Government Kilpauk Medical College in Chennai, India, and completed her Pediatric Residency at St. John Hospital & Medical Center in Detroit.
Whitney White
Committee:  Advocacy, Board Development and Governance
Whitney is an experienced early learning educator with 14 years of experience. She is also a former Policy Council member whose child was enrolled in our program. In her current role as the PreK-3rd Grade Systems Manager for Puget Sound Educational Service District, she creates functional systems of support for educators at the classroom, school, and district levels. She seeks to ensure all children have access to equitable, culturally responsive, and universally designed education. Whitney has numerous certifications and has been the recipient of the Fishman Award National Honor Roll for Excellence in Teaching. She received her Master of Education from George Mason University and holds a P-3 Executive Leadership certificate from the University of Washington.