Board of Directors
Meet the individuals who make up our Board of Directors.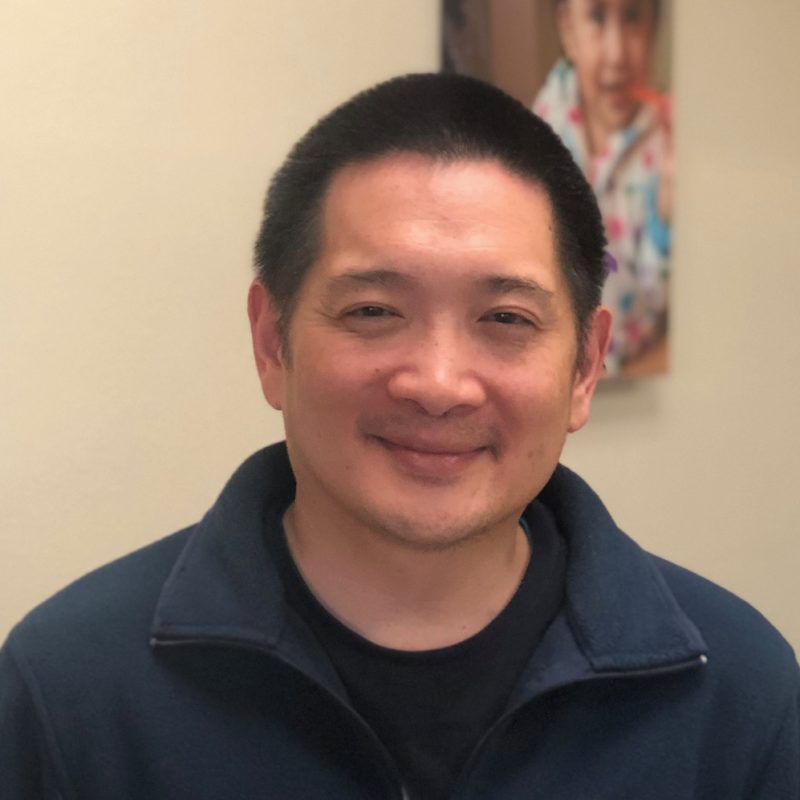 Kai Shih
President
Committee: Finance, Program
With a lifelong passion for market research and innovative investing, Kai founded Shih Investments in 2009. His talents include applying his own core strategies and principles of investing to his work with clients. Kai's background is in computer science, software engineering, and consulting at Netflix, Google, and Ernst & Young. Kai received his Ph.D. in Computer Science from MIT, Master's degree in Computer Science from Stanford University, and a Bachelor of Science in Biophysics from the University of Michigan.
Mitzi Moore
Treasurer
Committee: Finance
Mitzi is a certified public accountant that has spent her career with Ernst & Young. After working at EY for nearly 14 years, Mitzi currently works as an assurance senior manager where she provides guidance and expertise to clients and manages audit engagements. Mitzi received her Bachelor's degree in Accounting and a Master's degree in Professional Accounting from Brigham Young University.
Ruby Asiodche
Secretary
Committee: Program
Ruby is an experienced privacy and compliance professional, and is currently the Privacy Compliance Officer of BECU, the largest credit union in Washington state.  Ruby holds multiple certifications in information privacy, compliance and risk management.  In addition to her work with DLEC, Ruby has a long history of volunteerism in the Greater Seattle Area, having volunteered in organizations such as the King County Housing Justice Project and Seattle Senior Services.  She received her Master of Laws in Business Law and Compliance from Loyola University Chicago, studied Business Development at the University of Washington, Bachelor of Laws from the Lyceum of the Philippines University, and Bachelor of Arts in Communication from the College of the Holy Spirit.
Jonathon Kong
Committee: Board Development and Governance
Jonathan holds significant experience in strategy, business development, and finance. He currently works in business development finance at Amazon Web Services. Prior to Amazon, Jonathan held leadership roles at two start-ups, and also had a 10+ year career in management consulting that started at PricewaterhouseCoopers, and later with Camber Collective, where he helped build one of the leading strategy consulting firms in the social impact sector. He received his Bachelor of Arts in Business Administration – Finance and Marketing from the University of Washington.
Laura Schmiedeknecht
Committee: Fund Development
An experienced builder of community engagement, Laura is the Marketing and Community Relations Representative for Amerigroup of WA Apple Health, where she is responsible for coordinating and supervising the implementation of program, product, and expansion strategies. Laura takes a leadership role in managing relationship-building initiatives with membership populations and acts as a liaison to local community advocacy groups. From her extensive experience in community relations, Laura brings a wealth of knowledge in the fields of marketing, education, compliance, and relationship-building.
Mary Sprute
Committee: Advocacy, Fund Development
Mary is a Policy Advisor for the Washington State Department of Children, Youth, and Families (DCYF). She has been working towards improving economic mobility for children and families who are disproportionately likely to remain in poverty. Prior to her current position, Mary worked as an Associate Portfolio Manager at Ballmer Group and also worked as a strategic initiatives manager for National Head Start and a congressional intern in the U.S. House of Representatives. She received her Bachelor of Arts in Early Childhood and Family Studies from University of Washington.
Amanda Lau Chen
Committee: Board Development and Governance
Amanda is a talent acquisition expert with a 15-year career that includes positions with Alaska Airlines, The Seattle Children's Museum, Inova Health System, Laura Close Consulting, and her current role with Seattle's Union Gospel Mission. In her work, she is passionate about connecting people to roles where they will thrive and maximize their talent.   Amanda received her Bachelor of Arts in Political Science and Communications from the University of Washington.
Lin Trinh
Committee: Board Development and Governance
Lin is a Project Manager with The Capacity Collective supporting community-based organizations in building data capacity through King County Best Starts for Kids. She has extensive experience in Seattle area nonprofits focused on education and mental health including several years as the Assistant Director of Operations for Ryther's Aspiring Youth Program. In addition to her work with DLEC, Lin has volunteered with organizations such as Crisis Connections and United Way of King County. She received her Bachelor's degree in Psychology and a Master of Public Administration focused on nonprofit management and social policy from the University of Washington.
Alyssa Black
Committee: Board Development and Governance
Alyssa Black is a dynamic HR practitioner with extensive industry knowledge in healthcare, research, and education.  She has over 10 years of HR management experience in all areas of Human Resources including talent recruitment strategy, total rewards, performance management, employee wellness and safety, talent engagement strategy, and employee development and training. She has proven aptitude in creating cultures of collaboration and implementing changes to achieve workforce excellence. She holds a master's degree in Business Administration as well as advanced HR certifications.  
Jennie Cochran-Chinn
Committee: Fund Development 
Jennie Cochran-Chinn is a Senior Manager, Data Engineer for Sysco Labs, and the owner of Chinn Technologies. At Sysco, she leads data engineers on the Customer Experience Analytics team and also ensures an inclusive and supporting work environment for the team. At Chinn Technologies, she also assists in team design/building, execution of data roadmap, mentoring and teaching data engineers and analysts, code reviews and team process. Jennie received her Ph.D. in Mechanical and Aerospace Engineering from the University of California San Diego.
Committee: Advocacy
Jayme Mori is a Litigation Attorney at Schwabe Williamson & Wyatt. She represents local and national manufacturers, retailers, and distributors through every stage of litigation. At Schwabe, she also mentors incoming associates and serves on the Diversity, Equity and Inclusion Committee. In addition to her work with DLEC, Jayme has volunteered with the Asian Bar Association of Washington, King County Neighborhood Legal Clinics, the Promise of Justice Initiative. She received her Bachelor of Arts in English Literature from the University of Washington and her Juris Doctor from Willamette University College of Law.
Christina Congdon
Committee: Fund Development
Christina Congdon is a Project and Operations Manager for Environmental Works. She is trained as an Architectural Designer and will be a licensed Architect within the next year. She is also currently working toward receiving certification in non-profit management through the University of Washington.
Vivian Song Maritz
Committee: Advocacy
Vivian Song Maritz was elected to the Seattle Public Schools' School Board and will gain practical knowledge of K-12 learning (and what it is needed for kindergarten readiness), the needs of our city's students and families, and navigating the public sector (city, county, state, and federal funding and programming). Vivian has over 15 years work experience as a finance and operations professional. She recently started a small business for educational and developmental toys for babies 0-36 months old and has some practical knowledge for early learning. Vivian received her Masters in Business Administration at the Harvard Business School.