History
We have been serving vulnerable children and families since 1978.
Denise Louie Education Center was named after a young Chinese-American activist who played an integral role in revitalizing Seattle's International District.
At the time of her death, Denise was involved as a board member of Inter*im (International District Improvement Association), a community planning agency, which was spearheading the effort to revitalize the International District.
Our Founder was Uncle Bob Santos, former Executive Director of Inter*Im. In 1978, a large residential building burned down in the International District, which displaced many of Inter*im's clients. A resident of this burned-down apartment complex desperately needed to get to work and desired a safe place for her child. Mr. Santos recognized the need for a child care center in the Seattle International District, and the International District Child Care Center was born.
Denise Louie worked for Inter*im and led the efforts to create the first International District Child Care Center. The International District Child Care Center started in the basement of the old Bailey Gatzert Elementary School and began meeting the child care needs of the many Asian immigrant restaurant and garment workers living and working in the area. After Denise Louie's death at the age of 22, Inter*im's Board renamed the International District Child Care Center to Denise Louie Education Center (DLEC) in her honor.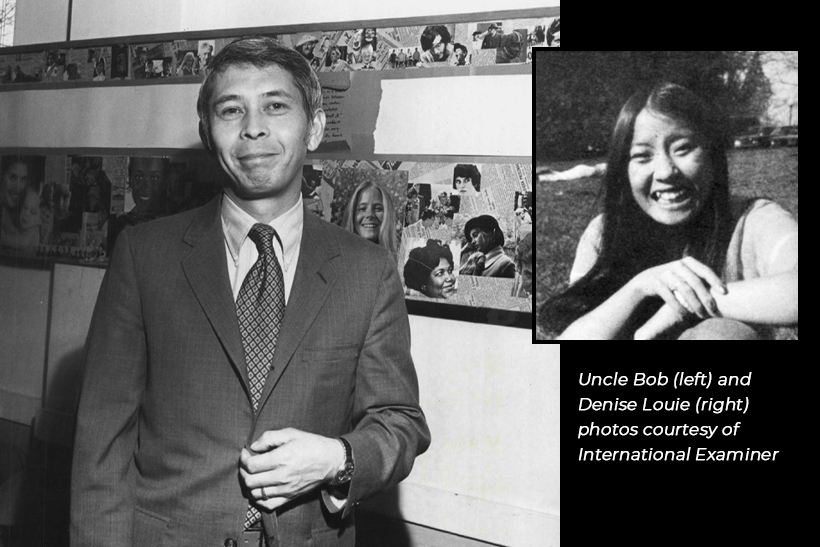 Over the years, DLEC was able to secure public funding from the Office of Head Start and Early Childhood Education and Assistance Program (ECEAP), Washington's state pre-k program and expanded to four sites. Our work has evolved — today, we serve a diverse community from north Seattle to the south end neighborhoods where many immigrant and refugee families live. The families we work with often require individualized and compassionate care: some are single-parent or single-income households; some are foster families, some are homeless, and some are immigrant families that may not be documented. Others are refugees with minimal resources and connections. More than 80% speak a language other than English at home. All are equally welcome to enroll in our programs offered at no cost, which over the years, have expanded significantly to recognize the importance of home, school, and community in ensuring kindergarten readiness.