We are so grateful to our growing list of committed former Board Members who continue to serve in the long-term to further our mission. Thank you for guiding us with your leadership and community insight.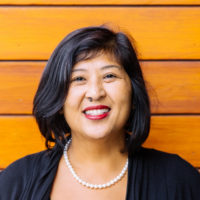 MAI NGUYEN
Chief Operating Officer and Chief Financial Officer at Seattle Goodwill Industries
A former DLEC parent, Mai was the 2016 Dream Award recipient and has been instrumental in ensuring the voices of parents and community members are heard. She is currently the COO and CFO of Seattle Goodwill Industries. Her prior work includes CFO positions with Susan G. Komen of Puget Sound and Seattle University Athletics as well as program management for the city of Seattle and the Annie E. Casey Foundation. Mai holds a master's degree in public administration in urban studies/affairs and a bachelor's degree in political science and government from the University of Washington.
DENISE MORIGUCHI
Chief Executive Officer at Uwajimaya 
With deep roots in the community, Denise's local knowledge combined with her wealth of management and marketing experience has made her an incredible resource, especially as a member of the capital campaign committee for Mercy Magnuson Place. After earning her degrees in economics, Asian studies, and business administration from Sloan School of Management at MIT and Bowdoin College, Denise's career in marketing and brand management spans nearly 15 years, including branding for Bayer Healthcare. After returning to Uwajimaya in 2013 as Marketing Director, Denise became President in 2016 and CEO in 2017. In addition to her dedication to DLEC, Denise sits on the boards for AAA and the Washington State Convention Center.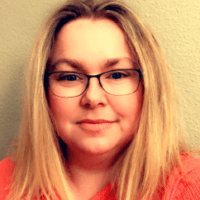 SINE BODDEN
Teacher at Thurgood Marshall Elementary 
In addition to her teaching role at Thurgood Marshall Elementary, Sine is a community leader who has devoted countless hours to the DLEC mission of closing the opportunity gap for children and families. She has served as DLEC Board President and spearheaded numerous projects, including the headhunting search that culminated in the hiring of our current executive director. She has demonstrated tremendous passion for early education for children in her professional life as well as in her roles with DLEC and is the 2020 Dream Award recipient.
JUDY YU
Assistant Athletics Director at Seattle University 
20 years ago, Judy volunteered to lead the organizing efforts behind DLEC's first auction. 19 years later, DLEC honored her years of dedicated service by giving her the 2019 Dream Award. In addition to her dedication to early childhood education, Judy has been the Assistant Athletics Director at Seattle University for over 5 years and is the owner of Tagging Along Communications. Her background includes Director of Communications for Shoreline Community College. Judy holds a master's degree in business and bachelor's degree in biomedical engineering from Purdue University.
DAN CHHAN
Senior Vice President at Colliers International
A valuable asset on our capital campaign committee for Mercy Magnuson Place, Dan's expertise in real estate investment spans over 15 years, including sales and consulting for The Active Network, Marcus & Millichap, and his most recent 7 years with Colliers-International. As Senior Vice President, Dan and his team provide an unparalleled commitment to understanding the intricacies of the market, especially the major drivers and trends, establishing a forward-thinking, client-oriented reputation in the Seattle Metro area. Dan is a graduate of the University of Washington's Michael G. Foster School of Business.
Joan Duffell
Retired at Committee for Children
Joan's extensive career with Committee for Children spanned over 36 years, including 12 years as Executive Director, from her first role as Community Education Coordinator. Joan's additional roles within the organization included Director of Marketing and Community Education as well as Director of US & International Partnerships. On top of her decade as a DLEC board member, Joan has dedicated her time to child protection advisory boards and organizations that promote social-emotional learning worldwide. Joan received her Early Childhood, Elementary Education, and Child Development from Portland State University, and Business and Marketing from the University of Washington.