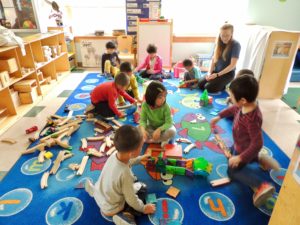 To help further support low income refugee and immigrant children and families, Denise Louie Education Center (DLEC) has launched a Winter Drive to bring things from warm coats, books in the child's native language to development toys for their Early Head Start children. Although the total financial value is over $4000, the impact to the child is priceless.
One of John L. Scott Real Estate's top producing brokers, Peng Tea shares his thoughts, "Supporting lower income families strikes a chord with me.  My family was sponsored into the United States from a refugee camp in Cambodia.  When my parents first arrived, they came without any money nor the ability to speak English and needed help to get on their feet quickly.  The Early Head Start programs would have greatly benefited families like mine, which is why I want to do my part to help." While these things are sometimes taken for granted, these are things that are not easily accessible to the children and parents Denise Louie Education Center serves.
Support our Winter Drive by purchasing items directly via our Amazon wishlist or by donating to our Facebook fundraiser.
Denise Louie Education Center is a 501(c)(3) nonprofit corporation established to provide high-quality multicultural early learning and family support services for low income children and families in the King County area. To learn more about Denise Louie Education Center visit, www.deniselouie.org
MEDIA CONTACT:
Nikki Lac Huang, Director of Major Giving | 206.973.1810 x.301 |
nhuang@deniselouie.org